Reporting Various Levels Of Bankruptcies To A National Credit Repository
Sep 25, 2011 by David Hutchins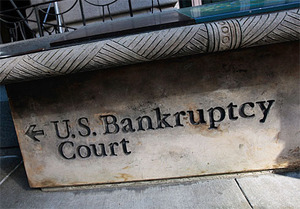 U.S. Bankruptcy filings and how it affects your office and your consumers for reporting
If your office receives paperwork/a letter from the U.S. Bankruptcy Court, for an issue regarding your office's consumer account that has an outstanding balance that is currently or previously been reported, please insure that the consumer information indicator (located on your Credit Time 2000© Customer, or Associate, or Co-signer1 and/or Co-signer2 window, as applicable) reflects the stage level and the kind of bankruptcy that was issued by the the U.S. Bankruptcy Court.
This a a critical step necessary for reporting your consumer's to any national credit repository.
If you have questions on how to report a bankruptcy, please give us a call for further clarification about your reporting needs
or
If your have any questions, please select the CONTACT TAB on this web site to send us an email question or suggestion or you may contact us at:
Hutchins Systems, Inc.
Phone: 1-850-622-2082
Fax: 1-850-267-8406
Email: Sales@hutchinssystems.com
Our office hours are:
Monday – Thursday
10am – 5pm Central Standard Time
(Closed for Holidays).
Tagged: bankruptcy, bankruptcy court