Hutchins Systems, Inc. Announces Partnership with First Advantage Credco
Jan 31, 2011 by David Hutchins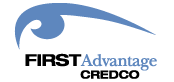 If your office wishes the ability to pull a consumer's credit report, sign up with First Advantage Credco directly through our web site.
We are so pleased to announce any new or current Hutchins Systems Inc. customers' are being offered the full option advantages for pulling Equifax, Experian, Trans Union consumer credit reports or other credit products by signing up now as a member with First Advantage Credco through the Hutchins Systems, Inc's. web site:
www.credittime2000.com.
FirstAdvantage Credco is a widely recongnized leader in the credit industry.
FirstAdvantage Credco offers:
No monthly membership fees,
Only activates a charge for the amount of your credit report pulling usage.
First Advantage Credco processes millions of credit reports annually across a diverse customer base.
Hundreds of Auto Dealers and many of our other businesses which include collection department users will now be afforded full access to all of FirstAdvantage Credco's credit benefiting products.
To sign up from our web site:
Look under Partner Companies located at the bottom of our home page on www.credittime2000.com or www.hutchinssystems.com or you may certainly contact FirstAdvantage Credco at thier web site:
http://www.credcoservices.com/
Should you have any questions, please select the CONTACT TAB on this web site to send us an email question or suggestion or you may contact us directly at:
Hutchins Systems, Inc.
Phone: 1-850-622-2082
Fax: 1-850-267-8406
Email: Sales@hutchinssystems.com
Our office hours are:
Monday – Thursday
10am – 5pm Central Standard Time
(Closed Holidays).